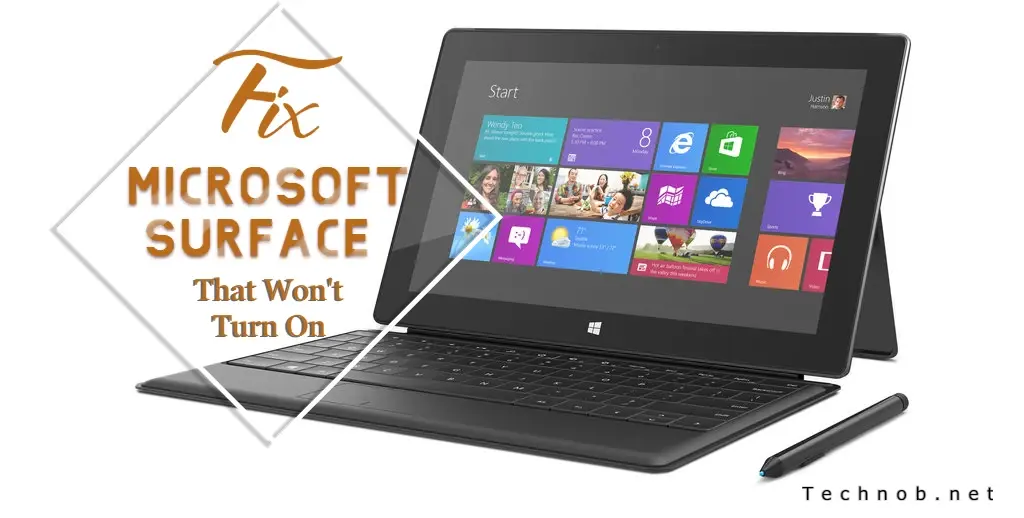 The Surface Pro is a versatile and popular device that is widely used by professionals and students alike for its portability and productivity features. However, like any electronic device, it may encounter issues that prevent it from turning on or starting up properly. This can be frustrating and can impact your work or studies. 
There are several ways to Fix Microsoft Surface Pro That won't Turn on. Before you Google and check for ways to fix this issue and waste more time read this complete article to get your all answers. In this guide, we will provide you with a step-by-step solution to help you troubleshoot and fix the issue so that you can get back to using your Surface Pro without any further interruptions.
What are the Reasons My Surface Pro isn't turning on?
There are several reasons why your Surface Pro may not be turning on. Some of the most common reasons are:
Battery Issue
Hardware Issue
Software Issues
Overheating Issue
Power Issue
It's always important to know the root cause in order to fix Turn On issues. Let's check out the likely ways.
How to Fix Microsoft Surface that won't Turn on
Battery Issue
There could be Battery Issue with your Surface Pro which is not allowing it to Turn on.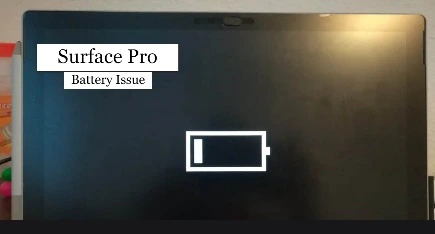 Recharge Battery
If you use Surface Pro or any other Microsoft Surface Laptop for an extended time period. Certainly, The battery may dry and you need to recharge your surface device for performing the further task.
Plug in the charger to your surface and let it charge for some time meanwhile you can press the button on the upper-left corner and start using your device.
Check Power Cable
Pressed the power button, but the Surface device is not starting to check with your power cable. Make sure it is well connected to your device and adapter and turned on. If your Surface Pro still does not start charging it means the Power Cable got damaged somehow. Change it and try again.
Display Issues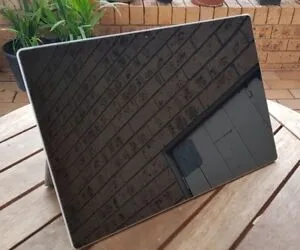 If your Surface's display is not turning on, it could be due to a display issue. Check the display by connecting your Surface to an external display using a display adapter. If the external display works fine, it could be a problem with the Surface's display, and you may need to get it repaired or replaced.
Hardware Issues
Chances your Surface pro is facing Hardware issues check some of the solutions.
Check Power Button
Sometimes, the power button on the Surface may be stuck or unresponsive. Press and hold the power button for at least 10-15 seconds to force it to shut down. Then, press the power button again to turn it on.
Check Ram: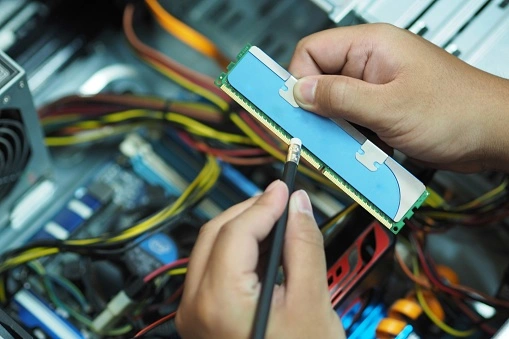 If your Surface device is not starting or giving a beep sound. This could be due to the Ram issue. The RAM is possibly damaged or stopped working. Open the back case of your surface Laptop and remove the RAM. Check if the Laptop has now turned on.
Pro Tip
Use a Pencil eraser and rub all over the contacts of the RAM clean back and forth. It will remove the strokes (carbon) occurring on the contacts. Once you clean it, put it back on the Motherboard & Check.
Other Hardware Issues
Other hardware issues related to the Processor or motherboard failure. You can't fix them, it's better not to open them. Take proper guidance from any computer repair shop or contact Microsoft Technical Support for further assistance.
Reset the Surface
If none of the above steps work, try resetting your Surface.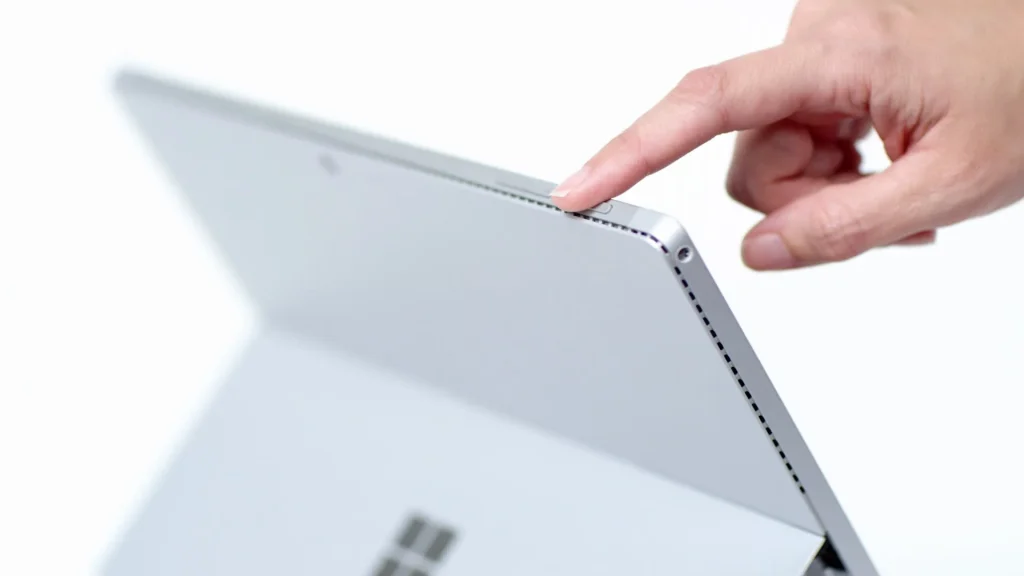 Force Restart
Press and hold the power button for at least 10-15 seconds to force the Surface to shut down. Press the power button again to turn it back on.
Didn't work check step-2.
Two-Button Shut Down
Press the Power Button for 15 seconds and then press and hold the volume-up button and the power button simultaneously for at least 15 seconds, until the Surface logo appears on the screen. Release both buttons, and your Surface will restart.
Check Power Button
If none of the above steps worked. It might be possible you have a damaged or faulty Power Button, replace it and try again.
Contact Microsoft Support:
If you have tried all the above steps, and your Surface still won't turn on, it's time to contact Microsoft Support. They may be able to provide further assistance, or you may need to send your Surface for repair.

People Also Search For
Conclusion
Technob believes now you are able to Fix Microsoft Surface Pro That Won't Turn on. but it is important to troubleshoot and identify the root cause of the problem. Starting with basic steps such as checking the power connection and charging the device, you can move on to more advanced solutions like resetting the device or contacting Microsoft Support.
By following the steps outlined in this guide, you can address the most common issues and get your Surface up and running again. However, if these steps do not resolve the issue, it may be necessary to seek professional help or repair services. Overall, taking the time to troubleshoot and fix a Surface that won't turn on can save you time, money, and frustration in the long run.
Emily Doe is an American extra-ordinary girl who loves to research and come up with the technology which is evolving around the world.
She has the ability to capture new trending technologies and write about them. She is presently a Tech writer at Technob.net