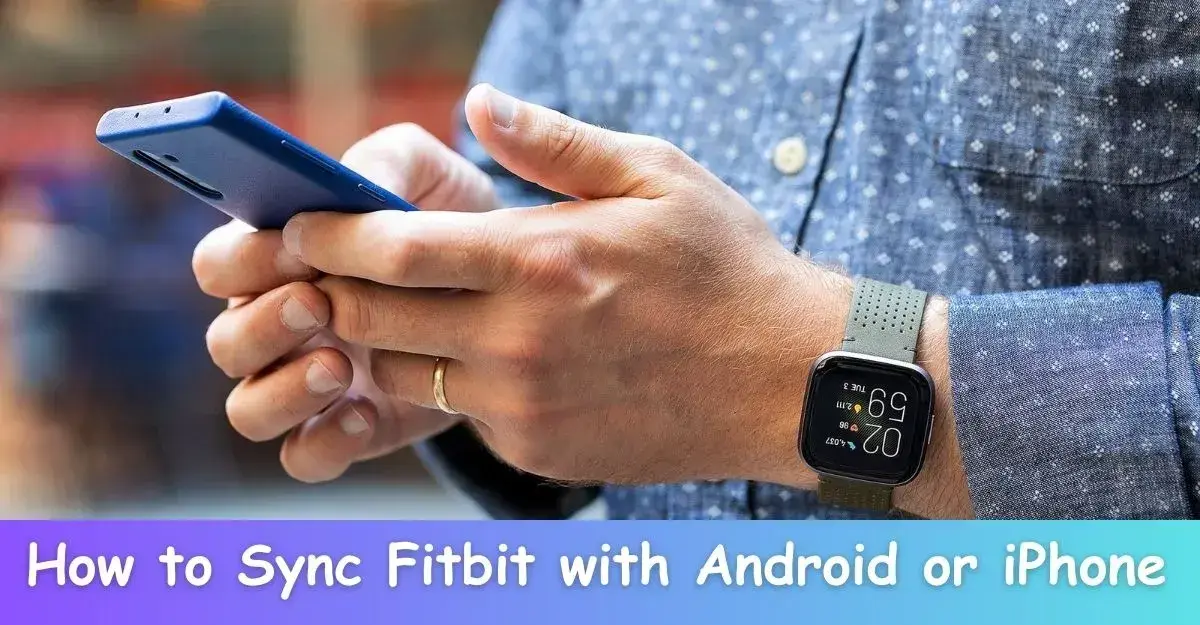 Fitbit has revolutionized how we track our physical activities, sleep patterns, and overall health. To ensure that you're getting the most accurate and up-to-date information from your Fitbit device, it's essential to sync it with your smartphone. This article helps you out how you sync Fitbit with an Android or iPhone.
How to Connect a Fitbit to an iPhone or Android Device
Connecting your Fitbit device to your iPhone or Android smartphone provides a quick and straightforward method for transferring your latest fitness data to your Fitbit account. Here's how it works: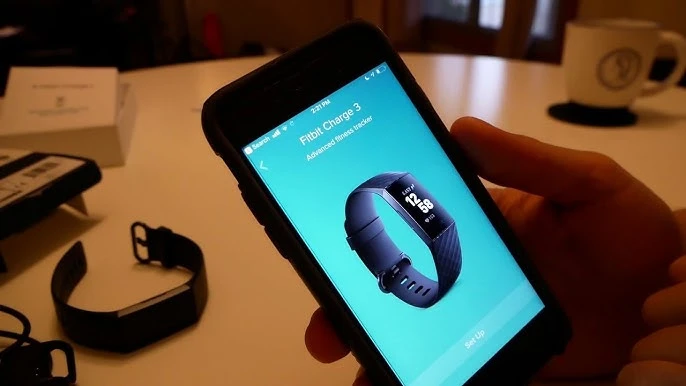 Install the Fitbit App 
First, make sure you have the Fitbit app installed on your Android or iPhone. You can find it on the Google Play Store for Android or the App Store for iPhone. It's a free app that is your hub for all things Fitbit.
Create a Fitbit Account 
If you don't already have a Fitbit account, you'll need to create one. This account will store your fitness data, allowing you to access it from any device. If you have an existing account, simply log in.
Pair Your Fitbit 
Open the Fitbit app and follow the instructions to pair your Fitbit with your phone. Make sure Bluetooth is enabled on your device. The app will guide you through the process, ensuring a seamless connection.
Sync Your Data 
Once your Fitbit is paired, it automatically syncs data to your phone. This includes your daily step count, heart rate, and sleep patterns. You can view this information in the Fitbit app, helping you stay on top of your fitness goals.
Stay Connected 
Keep your Fitbit and phone connected via Bluetooth for real-time data syncing. This way, you'll always have the latest information at your fingertips.
(Please note that the exact steps may vary based on the specific Fitbit model and the version of the Fitbit app you have.)
Fitbit Syncing Tips and Solutions
While Fitbit syncing is usually smooth, you might encounter some issues from time to time. Here are a few tips and solutions to help you overcome common syncing problems:
Check Bluetooth: Ensure that Bluetooth is enabled on your phone and that your Fitbit is within range. Sometimes a simple Bluetooth toggle can solve the issue.
Single Device Sync: Remember that a Fitbit device can only sync with one device at a time. If you face sync errors, it might be due to your Fitbit pairing with multiple devices. Turn on Bluetooth only on the device you intend to sync with.
Xbox One Limitation: Keep in mind that Fitbit devices can't sync with Xbox One consoles due to the absence of Bluetooth functionality. You can view your Fitbit stats on the Xbox One app, but syncing isn't supported.
Restart Your Devices: If you're experiencing syncing problems, try restarting both your Fitbit and your phone. This can often resolve minor connectivity issues.
Update the Fitbit App: Keep your Fitbit app up to date. Developers regularly release updates with bug fixes and improvements, which can enhance the syncing experience.
Check Fitbit's Battery: If your Fitbit's battery is critically low, it might not sync properly. Charge your Fitbit, and try syncing again.
Contact Fitbit Support: If all else fails, don't hesitate to contact Fitbit's customer support. They're there to help you troubleshoot and get your devices synced properly.
What Happens During a Fitbit Mobile Sync?
During a Fitbit mobile sync, your Fitbit tracker and your phone exchange data. Here's what happens:
Data Transfer: Your Fitbit sends its stored data (like step count, heart rate, sleep data, etc.) to your phone.
Data Analysis: The Fitbit app on your phone analyzes this data, presenting it to you in an easy-to-understand format. You can track your progress, set new goals, and make informed decisions about your health.
Device Updates: If there are any firmware updates for your Fitbit, these can also be delivered and installed during the sync.
Notifications: Depending on your settings, the Fitbit app may send notifications to your Fitbit device, such as reminders to move, calls, and text notifications.
Remember, regular syncing ensures that you have the most up-to-date information, helping you make the most of your Fitbit and achieve your health and fitness objectives. Stay connected, stay motivated!
Fitbit Synced Data Includes
Once your Fitbit is synced with your smartphone, you can access a wealth of data, including:
Step count
Heart rate
Sleep patterns
Calories burned
Activity history
What Benefits Fitbit Users Get
By keeping your Fitbit synced with your smartphone, you'll be able to:
Set and track fitness goals
Analyze your progress over time
Get personalized health insights
Compete with friends and family in fitness challenges
> Download Fitbit app for iPhone Users
> Download Fitbit app for Android Users
FAQs (Frequently Asked Questions)
Conclusion
Syncing your Fitbit with your Android or iPhone is a simple process that opens up a world of health and fitness tracking possibilities. By following the steps outlined in this article, you'll be able to seamlessly sync Fitbit device, ensuring that you stay on top of your health and fitness goals.
Emily Doe is an American extra-ordinary girl who loves to research and come up with the technology which is evolving around the world.
She has the ability to capture new trending technologies and write about them. She is presently a Tech writer at Technob.net