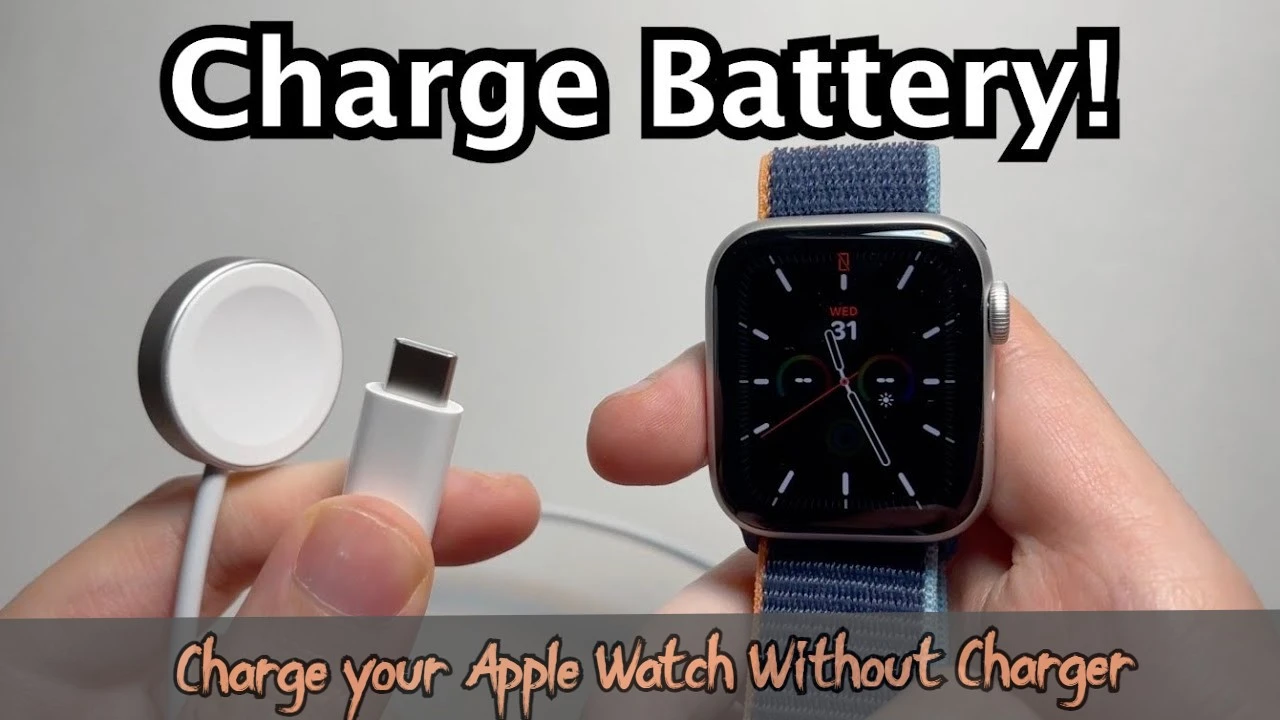 Apple wristwatches are dominating the world. Compared to other smartwatches they perform extra-efficient. Apple's smartwatch has safety features in the newest models which automatically call the emergency number if you get unconscious. Indeed a life-saving gadget but make sure the battery is always charged to perform these functions well. 
After testing different proven methods. We will discuss How To Charge An Apple Watch Without a Charger.
An Apple wristwatch is a wearable gadget on the wrist. Apple users love the wristwatch more than any other gadget of Apple. The watch allows users to stay connected and perform various tasks, Keeps a record of fitness, and updates heart beat rate accordingly.
How To Charge Your Apple Watch With Ordinary Charger
Mostly, people know how to charge an apple watch with its own charger but those who do not know may follow the below method.
Remove the Apple watch from the wrist and keep it on a surface.
Connect the charging cable with your watch and power adapter and plug it in.
Now, place your watch's back on the concave side of the charger
After placing, align the position and lock it with the magnets of the charger with the watch.
Once it is done, you will see a green light bolt appearing on the screen. Hurrey! It is charging
Depending upon the charger speed it will take two to three hours to charge 100%. If your watch is charged, remove it from the adapter and start using.
All Apple watch band series use the same charging interface. For that reason, you can use the same charger to charge multiple Apple watches.
Now, If you are not able to find your charger and thinking Can I charge an Apple watch without a charger? Then, you are at the right place. Continue reading!
Can I charge an Apple watch without a charger?
If you are creative enough to use other ways of charging your apple watch without a charger you can try our tested methods.
When your Apple watch goes out of battery it indicates on the screen a red light bolt symbol appears. Letting you know that the watch needs to be charged before doing further work.
For charging it you need the right equipment and it is a little tricky with them as the beginner may face difficulties but it is not hard at all. All you need is to focus on the process.
The Apple Watch Power Chargers
1- Charge With Iphone Charger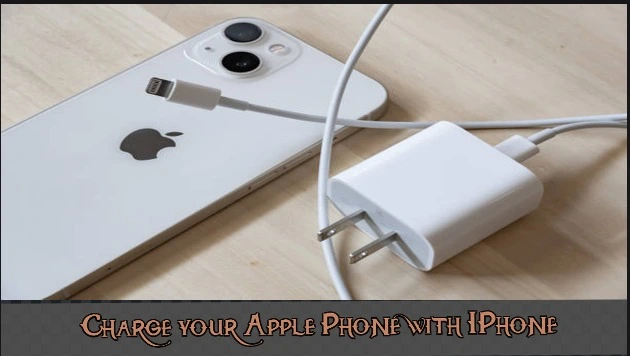 First and easy methods for charging your apple watch. If you have an Apple wristwatch, most likely you have an iPhone too. If Yes, Then the problem is already solved here. You can charge your Apple watch with your Iphone's charger.
Connect your iPhone's charger to your watch
Plug the charger in.
Quickly it will start charging.
If you are not lucky to have an iPhone charger and still want to charge your watch, find other ways below.
2- Use a Power Bank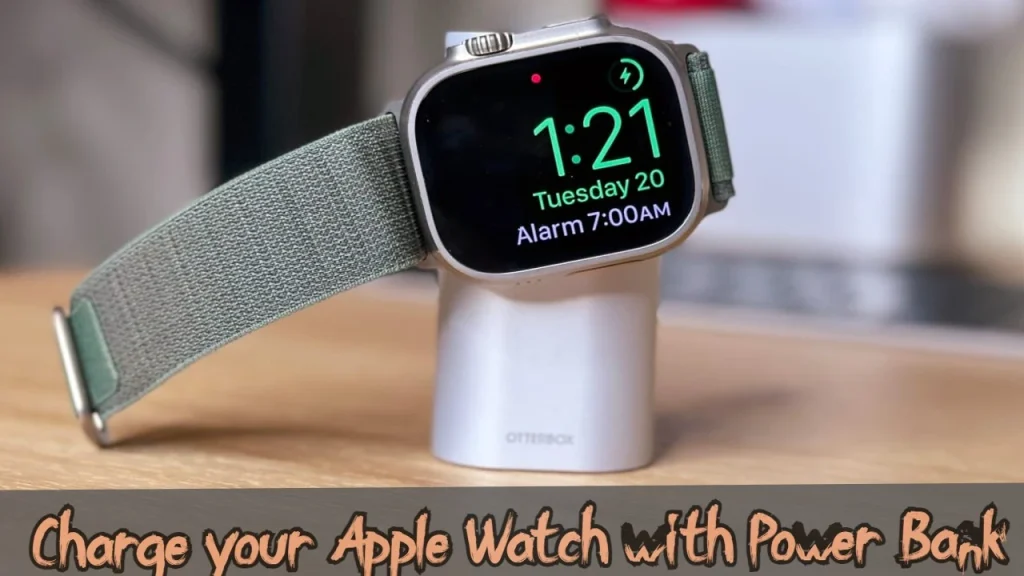 Power banks are very popular and they can assist you well in your hour of need. If you have a portable Power Bank/Pack you can use it to charge your Apple Watch.
For using Power Bank, Just connect it to your watch by using the charging cable that came with your watch. The Power Bank will automatically start charging your watch.
Yet if you don't have a Power Bank check out other ways!
3- USB Charger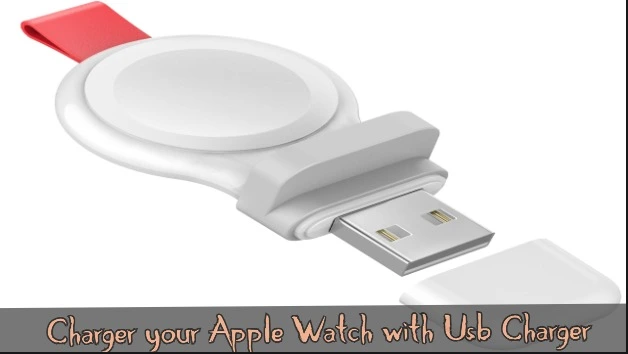 You don't have a charger but you have a USB charger?  You can simply charge your watch by connecting a USB charger to a Macbook, any laptop, or computer. This is the most convenient way to charge when you don't have a traditional charger with you.
4- Find Hidden Port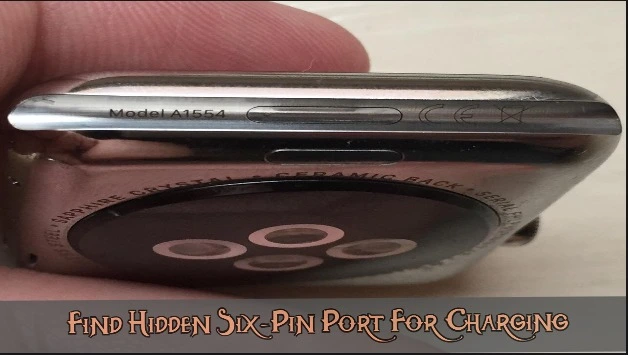 Without any curiosity, you can find the hidden port which is located at the bottom band. You just need to remove the cap and there will be a six-pin port. The port was already there for diagnosing watch-related issues and updating software by connecting it to the laptop. 
But in 2015, People thought a six-pin port could do more than just update software. The idea was executed by a company named "Reverse Strap". They initially made some straps to check whether they can charge the Apple watch with them or not. They were successful and launched in the market. 
At that time, people just buy those straps for charging instantly. These straps let the watch charge even when you wear it. Reverse Strap claimed those straps charge 6-7% faster than traditional chargers.
As soon as, Apple came to know about it. They lodge a complaint against Reverse Straps. As these straps for charging could make serious health issues for humans. It was against safety Hazards so later it was discontinued.
5- Batfree Power Strap by Togvu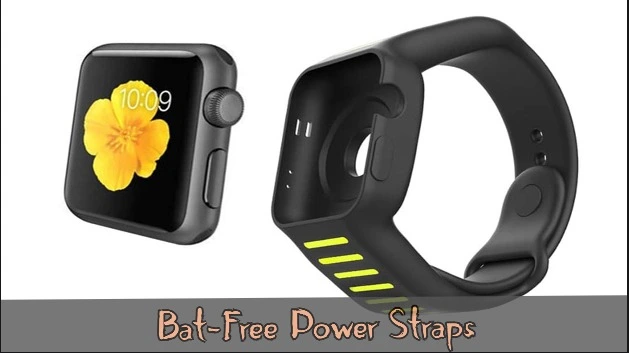 In 2019 the company named Togvu created a band for charging Apple wristwatches. The band could charge the watch on the wrist. They named the band, "Batfree Power Straps".  
As part of the Kickstarter campaign, there was a limited number of charging bands available for preorder so that the project could be funded and shipped. The people behind this project have not updated customers on the status of the chargers and have not reimbursed them despite it launching several months ago. Could be a flop startup
Frequently Asked Questions (FAQs)
People Also Search For!
Final Words
After reading and knowing the different methods I hope now you are aware of, How to charge an apple watch without a charger.
MagSafe Duo Charger and hidden sic-pin port are merely ways to charge your apple watch without a charger. On the other hand, if you don't find that hidden port in your watch alternatively you can use a USB charger, iPhone charger, or Power bank
Keeping your watch charged while away from home is convenient with each of these options. The watch will remain charged and ready to use regardless of the method you choose.
If you know any other methods or suggestions for charging an Apple wristwatch, share them with us through contact us or write in a comment section.
Thank You for reading and staying with Technob.net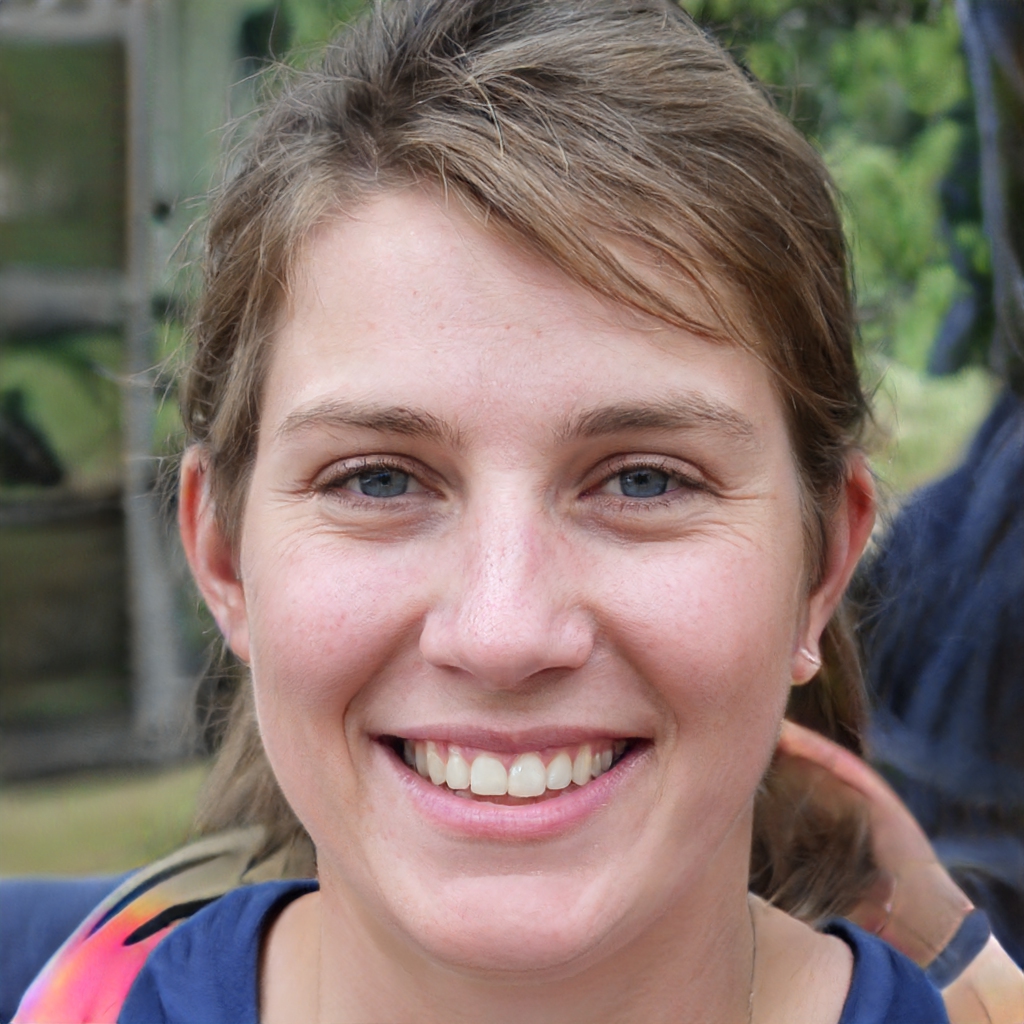 Mia Darren is a well-known name in the world of technology journalism, serving as the co-founder of the popular website Technob. With a passion for all things tech-related, Mia has been writing about the latest gadgets, software, and digital trends for over a decade.
Her articles are widely recognized for their insightful analysis, engaging writing style, and commitment to providing readers with accurate, up-to-date information. Mia's expertise in the tech field has earned her a reputation as one of the industry's most respected voices, with many turning to her for guidance and advice on a wide range of topics.
Her dedication to the field and her commitment to helping others understand the complexities of modern technology have made her a beloved figure among her colleagues and fans alike.
Whether she's writing about the latest smartphone release or offering tips on how to stay safe online, Mia's work is always informative, engaging, and accessible. Her contributions to the world of tech journalism have helped shape the way we think about and interact with technology, and her influence is sure to be felt for years to come.