When it comes to enhancing your productivity and precision in the digital world, having the right mouse can make all the difference. The Microsoft Surface Precision Mouse is a cutting-edge device designed to provide exceptional performance and comfort for professionals and enthusiasts alike. As we explore the features, benefits, and tips of this versatile accessory, we'll learn how to maximize its performance. Precision Mouse is sure to elevate your digital experience, no matter if you're a graphic designer or a programmer.
Microsoft Surface Precision Mouse
Precision Mouse is more than just a conventional computer mouse. It is a tool that empowers you to unleash your full potential in the digital realm. With its Eye-catchy design and innovative features, this mouse offers unrivaled comfort and precision, allowing you to navigate your digital landscape with ease. Let's dive deeper into the world of the Microsoft Surface Mouse and discover why it has become a go-to choice for professionals worldwide.
check out other Microsoft Surface Accessories!
Features & Benefits
The Precision Mouse comes packed with a host of features that make it a standout device in the market. Here are some key features and benefits that set it apart:
Flawless Tracking 

With Microsoft's patented BlueTrack technology, the Precision Mouse offers exceptional tracking accuracy on virtually any surface, be it wood, glass, or fabric.

Dedicated Scroll Wheel 

The mouse features a dedicated scroll wheel that allows users to scroll both vertically and horizontally with ease, enabling seamless navigation through documents and web pages.

Bluetooth Connectivity 

This mouse can connect to your device via Bluetooth, eliminating the need for cumbersome wires and providing a clutter-free workspace.

Long Battery Life 

With up to three months of battery life on a single charge, this mouse ensures uninterrupted usage and minimizes the hassle of frequent battery replacements.
Enhancing Productivity With Precision Mouse
Uninterrupted Workflow
One of the standout features of the Microsoft Surface Precision Mouse is its seamless connectivity options. It utilizes Bluetooth technology to establish a wireless connection with your device, ensuring a clutter-free workspace. This wireless connection enables you to work with freedom and flexibility, without being constrained by cables. Whether you're working on a Windows PC or a Mac.
Customizable Buttons
To cater to the unique needs of different users, it is equipped with customizable buttons. With a total of six buttons, including left-click, right-click, scroll wheel, and side buttons, you have the freedom to assign specific functions or shortcuts to each button. This feature allows you to streamline your workflows and access commonly used commands with a single click, saving you valuable time and effort.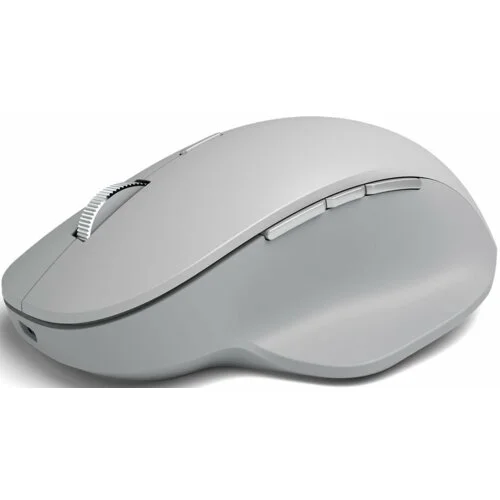 Smooth Scrolling 
Navigating through extensive documents, websites, or creative projects requires a mouse that offers smooth scrolling. It delivers precisely that. With its intuitive scroll wheel, you can effortlessly glide through content, making it ideal for professionals who deal with large amounts of information daily. Whether you're zooming in on intricate details or browsing through lengthy documents, this mouse ensures a seamless and enjoyable scrolling experience.
Boosting Precision with the Surface Mouse
High-DPI Tracking 
Precision is paramount, especially for professionals who work with graphic design, photo editing, or intricate tasks that demand pixel-perfect accuracy. The Microsoft Surface Precision Mouse incorporates high-DPI tracking technology, allowing for precise and responsive cursor movement. With adjustable DPI settings, you can fine-tune the sensitivity of the mouse to match your preferences and requirements, ensuring optimal precision in every task you undertake.
Advanced Tracking Sensors 
To deliver exceptional tracking performance, The  Mouse is equipped with advanced tracking sensors. These sensors capture even the slightest movements, translating them into smooth and precise cursor actions on your screen. Whether you're navigating complex spreadsheets or creating intricate digital art, this Mouse ensures that your movements are accurately translated, enabling you to achieve outstanding results.
Our Overall Review
4.6
Why we like it?
FAQs (Frequently Asked Questions)
Final Words
The Microsoft Surface Precision Mouse is an exceptional accessory that brings productivity and precision to new heights. With its stylish design, customizable buttons, and advanced tracking technology, this mouse caters to the unique needs of professionals across various industries. The Microsoft Surface Precision is a valuable addition to your digital toolkit. Upgrade your workflow and unlock your true potential with this remarkable device.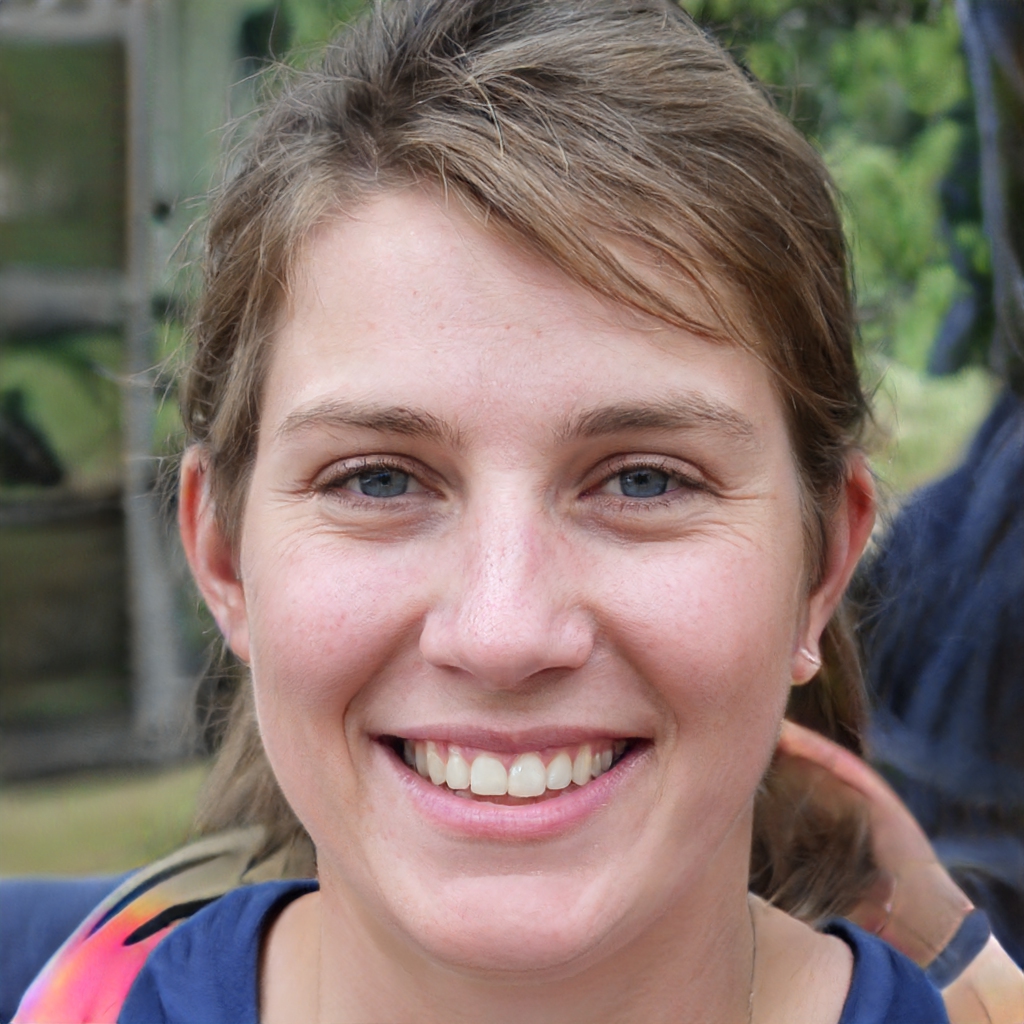 Mia Darren is a well-known name in the world of technology journalism, serving as the co-founder of the popular website Technob. With a passion for all things tech-related, Mia has been writing about the latest gadgets, software, and digital trends for over a decade.
Her articles are widely recognized for their insightful analysis, engaging writing style, and commitment to providing readers with accurate, up-to-date information. Mia's expertise in the tech field has earned her a reputation as one of the industry's most respected voices, with many turning to her for guidance and advice on a wide range of topics.
Her dedication to the field and her commitment to helping others understand the complexities of modern technology have made her a beloved figure among her colleagues and fans alike.
Whether she's writing about the latest smartphone release or offering tips on how to stay safe online, Mia's work is always informative, engaging, and accessible. Her contributions to the world of tech journalism have helped shape the way we think about and interact with technology, and her influence is sure to be felt for years to come.