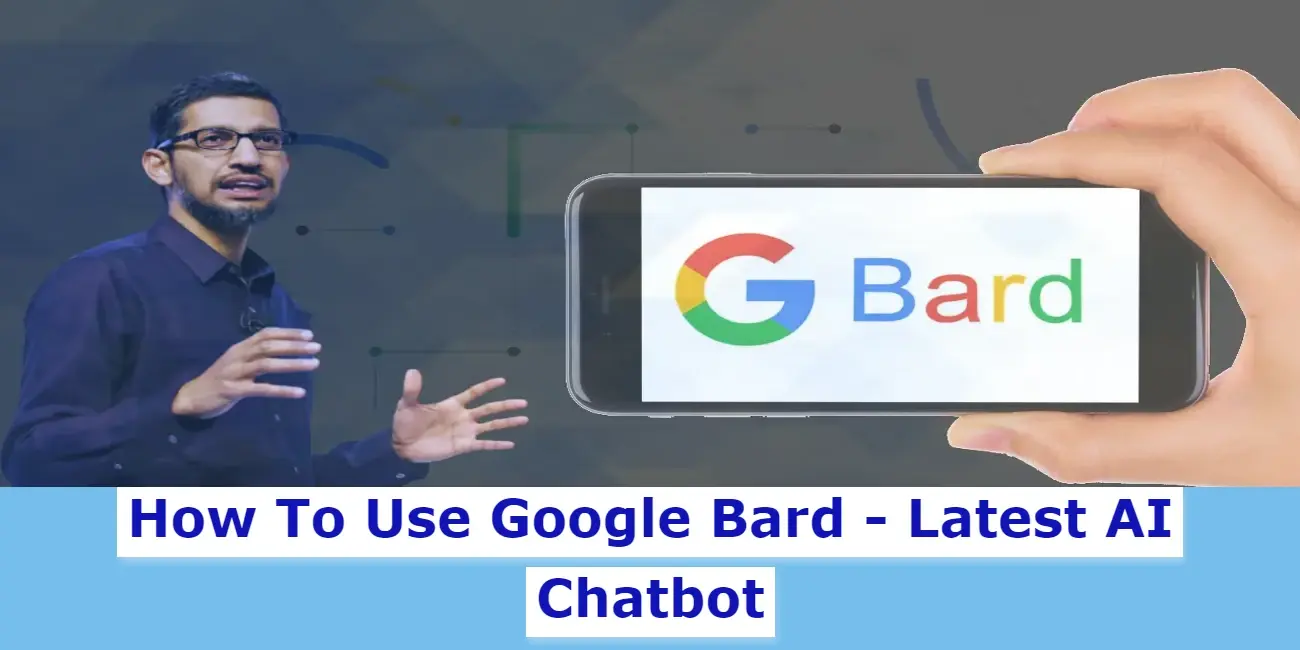 If you have been following the latest developments in the field of Artificial Intelligence (AI), you may be interested in knowing how to gain access to Google Bard. Bard is a new AI chatbot that will soon integrate into Google's renowned search engine.
In a recent blog post, Google announced that early access to Bard is available from March 21. However, access will be limited to certain regions, and members of the general public must join a waiting list to gain access.
If you are interested in accessing Google Bard on Chrome, Mac, or iPad, you will be pleased to know that you can do so by simply signing up for the waiting list via the provided link.
How to Access Google Bard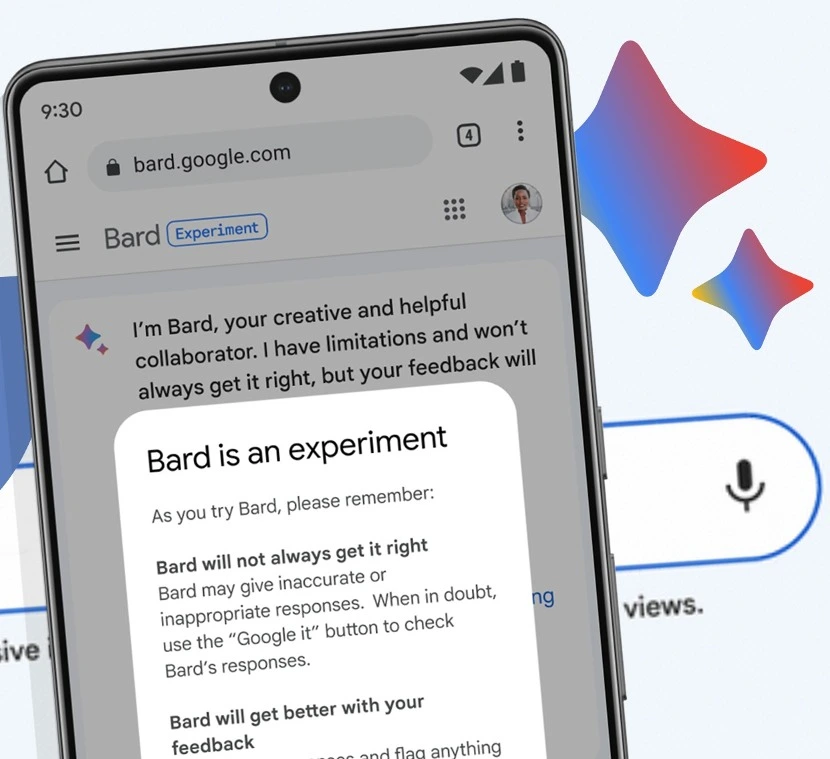 If you're interested in accessing Bard Ai Chatbot, here are the steps you can take to join the waitlist:
Visit the Bard AI website.
Click on the "Join waitlist" button.
Sign in to your Google account, or create one if you don't have one already.
Choose whether you want to receive email updates about Bard, then click "Yes, I'm in".
Once your access is granted, you can expect to see Google Bard as an add-on feature to the search engine. This means that when you submit a query, you'll receive two sets of results: Google's typical search results, and a response from Bard.
By following these simple steps, you'll be able to explore the capabilities of Bard and experience firsthand its ability to generate human-like responses to a variety of tasks. 
How to Use Google AI Bard?
Are you eager to get a sneak peek at Google AI? You might be in luck! While "Pixel Superfans" are reportedly getting an early look, you don't need a Pixel phone to join the waitlist. Simply head over to bard.google.com and sign up, and you'll receive an email notification when it's your turn to explore this exciting new tool. And if you're a Google One customer, you might be in for an even bigger treat!
According to reports, Google CEO Sundar Pichai ramped up the development of Bard in response to the success of ChatGPT, which has been making waves in the tech world. With ChatGPT continuing to generate positive press coverage in 2023, Google is likely even more motivated to create a powerful rival in the form of Bard.
As we eagerly await our chance to try out Bard Chatbot, we can only imagine the exciting possibilities that lie ahead. Whether you're a tech enthusiast or just curious about the latest developments in natural language processing, there's no denying that Bard is a tool that's worth watching.
Google AI Answered Wrong?
On February 6, 2023, Google Bard was introduced for the first time to the public. However, the tool's debut was accompanied by a misstep during its preview demonstration. Specifically, when asked about recent discoveries made by the James Webb Space Telescope, Bard incorrectly asserted that it had taken the first photograph of an exoplanet outside of our solar system. In reality, such an achievement had already occurred many years prior.
This misstep generated significant criticism of Bard AI, particularly given the tool's confident delivery of incorrect information. Some observers drew comparisons to certain weaknesses exhibited by ChatGPT, another prominent language model for dialogue applications. As a result, Google's stock price experienced a decline of around $ 100 – 120 billion in the aftermath of this incident.
Is Google Bard AI Available For All?
Google has announced that early access to Bard is available from March 21, 2023, and on. To gain access, interested users must sign up for the waiting list, which is currently limited to certain regions.
It is also important to note that even after Bard becomes widely available, it may not be accessible in all regions and countries. Therefore, interested users should check Google's announcements and updates regarding the availability of Bard in their area.
As the beta version of Bard already launched in the USA. People from other regions use VPNs and Proxy servers to breach the policy and check the most advanced features of Bard.
Google Bard AI explained
Google Bard is an upcoming AI chatbot that is expected to revolutionize the way we search and interact with information on the internet. Bard is built on Google's LaMDA technology, which is a state-of-the-art large language model that has the ability to generate human-like responses to a wide range of tasks, such as question-answering, idea generation, and text summarization.
One of the most significant advantages of Bard is its ability to draw on real-time information from the internet. This means that Bard will always be up-to-date with the latest information, ensuring that it produces fresh, high-quality responses to users' queries.
However, it is worth noting that the chatbot is not infallible, as evidenced by a recent mistake in a demo video released by Google. Nevertheless, this should not detract from the potential of this exciting new tool.
Once fully operational, Bard is expected to operate much like other AI chatbots, such as OpenAI's Chat GPT and Microsoft's new Bing search engine. However, its real-time information-gathering feature is expected to set it apart from other chatbots and provide users with an unparalleled search and interaction experience.
Google Bard vs. ChatGPT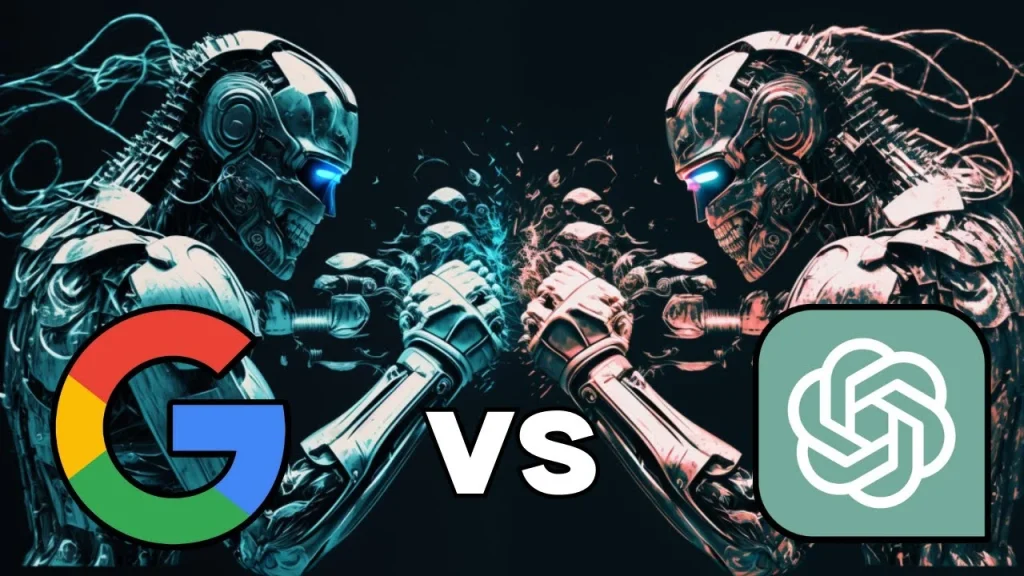 Google Bard and ChatGPT are two of the most advanced language models for dialogue applications available today. While both models are designed to generate human-like responses to user queries, they differ in several ways, including their underlying technology, architecture, and capabilities.
Bard is built upon Google's LaMDA (Language Model for Dialogue Applications) technology. This technology is designed to enable the chatbot to generate high-quality responses that are both informative and engaging. Bard can answer a wide range of questions, including general knowledge questions, and is equipped with a real-time information-gathering feature that allows it to draw on the latest information from the internet to produce fresh responses.
On the other hand, ChatGPT is built on OpenAI's GPT (Generative Pre-trained Transformer) architecture. ChatGPT is known for its ability to generate long-form, coherent responses that are often indistinguishable from those generated by a human. This makes ChatGPT an excellent choice for applications where detailed responses are required, such as customer support, language translation, and creative writing.
If we talk about capabilities Chat GPT gathers data till 2021 while Google Bard shares real-time information that is trending around the globe. However, GPT4 has more advanced features and information. You can buy and access all those features easily. On the other side, Google merely launched a beta version of Bard AI.
Related Post:
How to fix ChatGPT login problems
FAQs
Conclusion
As with any new technology, there are bound to be some hiccups along the way, as seen in the recent demonstration misstep. Despite this setback, Google's commitment to innovation and ongoing refinement of the tool suggests that we can expect great things from Google Bard in the future. 
As this exciting technology continues to evolve, we can look forward to even more powerful and human-like dialogue applications that will transform the way we interact with machines and with each other.
Bard AI is available to make your life easier. Remember to use Bard AI responsibly and avoid sharing sensitive information.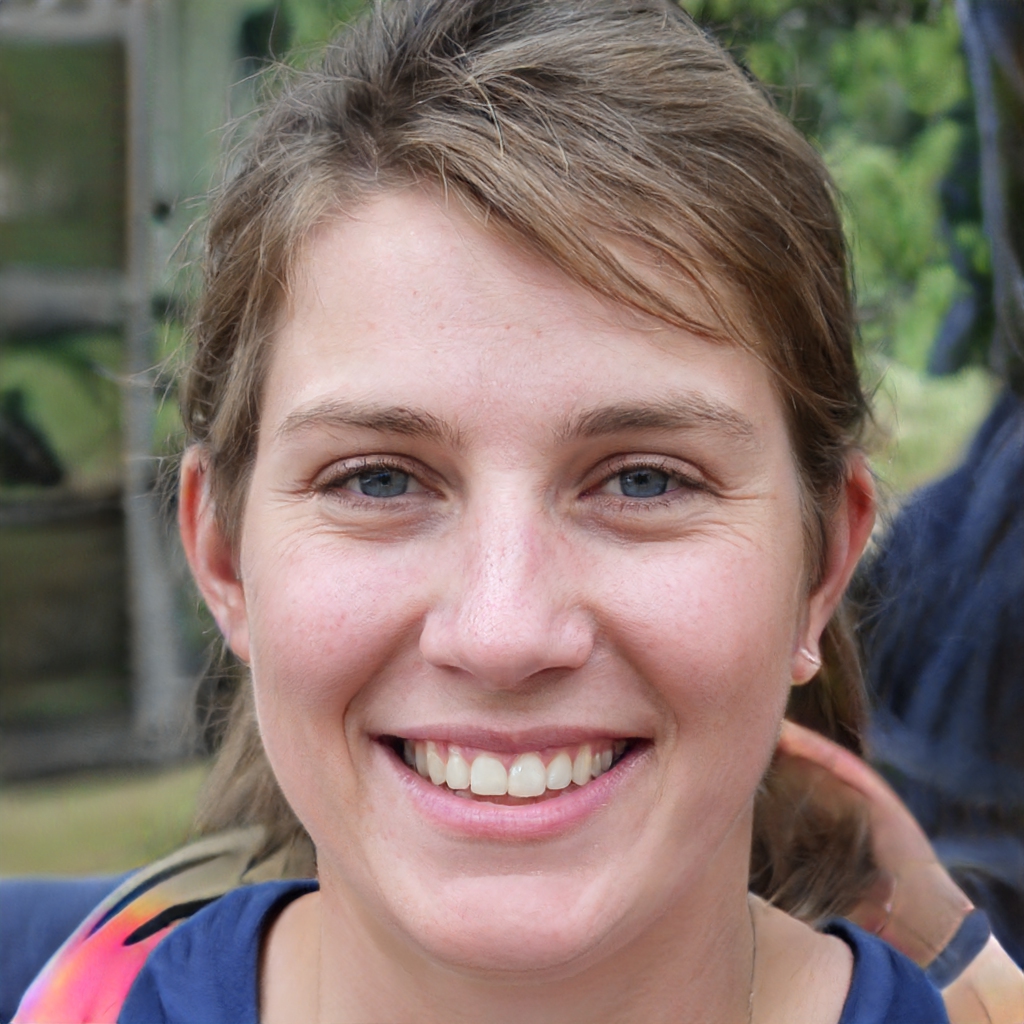 Mia Darren is a well-known name in the world of technology journalism, serving as the co-founder of the popular website Technob. With a passion for all things tech-related, Mia has been writing about the latest gadgets, software, and digital trends for over a decade.
Her articles are widely recognized for their insightful analysis, engaging writing style, and commitment to providing readers with accurate, up-to-date information. Mia's expertise in the tech field has earned her a reputation as one of the industry's most respected voices, with many turning to her for guidance and advice on a wide range of topics.
Her dedication to the field and her commitment to helping others understand the complexities of modern technology have made her a beloved figure among her colleagues and fans alike.
Whether she's writing about the latest smartphone release or offering tips on how to stay safe online, Mia's work is always informative, engaging, and accessible. Her contributions to the world of tech journalism have helped shape the way we think about and interact with technology, and her influence is sure to be felt for years to come.