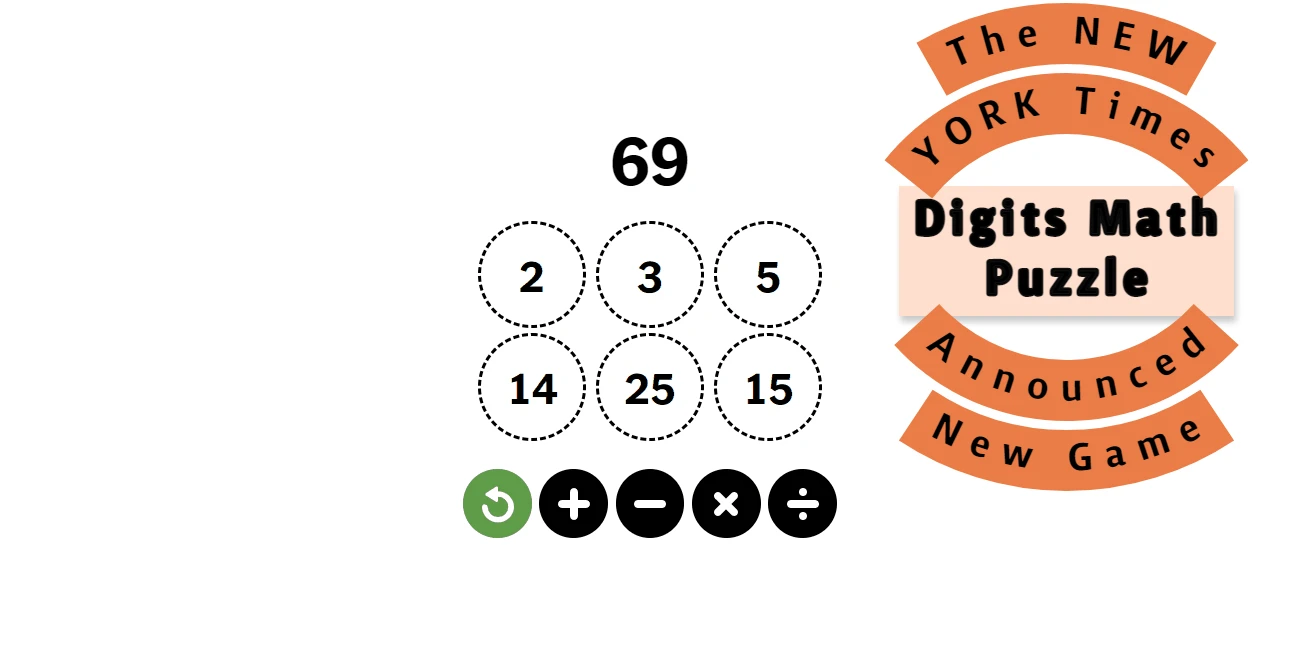 The New York Times has just announced its latest addition to its game collection, Digits, and it's taking the puzzle world by storm! This math-based game challenges players to use six given numbers to add, subtract, multiply, or divide until they reach a specified goal number. And the best part? You don't have to limit yourself to just those six numbers. Get creative and try multiplying two of the numbers together, then adding that total to one of the others. The possibilities are endless!
The game is still in its beta phase, but you can play it right now at the link provided by the Times. The ultimate goal is to reach the exact goal number, but if you're close, you'll still earn one or two stars. It's a satisfying challenge that keeps you coming back for more.
Understanding digits Math Puzzle Game
For example, let's say you're given the numbers 2, 4, 6, 8, 10, and 12, and you're trying to reach a goal number of 40. You could add 6 and 8 together to get 14, then multiply that by 2 to get 28. Then, you could add 10 and 12 together to get 22, and finally add 28 and 22 to get 50. That's not quite the goal number of 40, but it's close, so you'll earn one or two stars.
If you're able to reach the exact goal number, you'll earn three stars. And if you're really stuck, there's a hint button that will give you a helpful hint to get you going in the right direction.
The best thing about Digits is that you can still "win" even if you don't get exactly to the total. Unlike other word-based games, where you have to get the word exactly right to feel like you've succeeded, Digits allows for some flexibility. And the animation that plays when you combine numbers is a nice touch that gives the game a fun, playful vibe.
Read about: How to Install Pubg On Mac or Windows
Conclusion
But fair warning, the game has been a bit buggy during its beta phase. Some players have reported having trouble getting the game to work properly, but those issues seem to have been fixed now. And while the game is currently free, there's no word yet on whether it will require a subscription to play once it becomes a full-fledged NYT game. But for now, enjoy the beta version and see if you can become a Digits master!
Deniz Hakan is a Pro-Gamer. He always spends most of his time playing games. Therefore, He knows which games are in trending in the world and which are coming in near future.
Deniz Hakan is a writer at Technob.net. He writes about the games which are mostly being played and which will take over the world in future.