Undoubtedly, Coin Master is a world-famous game that has millions of users across the globe. Despite being so popular, there are some coin master problems that keep you from playing the game. Such as connection errors, the game doesn't launch, or something going wrong. At times, you might see some different errors as well.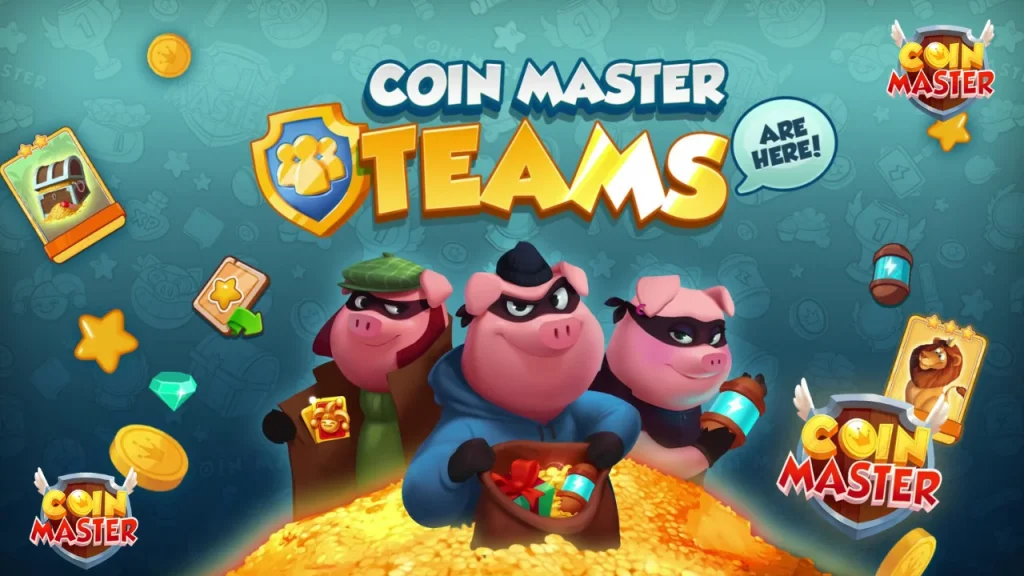 Don't worry as we're going to tell you the reasons and the solutions to all your coin master problems. Just make sure you're reading this article completely so you don't end up missing something crucial.
Learn more about How to Earn Coins in Coin Master? 9 Best Ways
Coin master problems and their reasons.
Prior to heading towards the solutions, we'd want you to know about the reasons for the different coin master issues. We'd talk about each error or problem and their reasons separately, so you can jump directly onto the one that you're facing. Let's go.
1) Connection Errors
The connection error is one of the most common issues that coin master users have reported. Their game keeps showing messages like" connection errors." What's the reason for this coin master problem? There are many reasons why connection errors may occur. An error in connection is caused by a failure of any of the internal connections described under How Connection Between the Application & DBMS Server Is Set. Depending on the location of the failure, connection errors will be reported in a different way.
2) The Game Isn't Launching
When you try to launch the Coin Master game, it does not always work. You try to turn airplane mode on and restart the game, but the game remains the same. It doesn't just start. So, what's the reason for this coin master problem? There are many reasons for this problem. Like, as a glitch in the device, an internet issue, or there are issues with the server.
3) Something Went Wrong
An error in the coin master usually occurs when the game is under development or its server is down. When the game developers make any changes to the game, the game tends to have such errors. Also, due to having too much traffic, the coin master can go down, which creates errors like something went wrong.
Remember, these are not the only coin master problems; there are others as well, with different names. However, the reasons for all of them are the same. So, even if your error message is different from the ones that we've discussed above, you can still try out the fixes that we're going to talk about in this article.
Fixes All The coins Master Problems
After learning about the reasons that cause different problems in coin master, you must want to learn how to fix these coin master errors. So, this is what we're going to do now. We will mention the solutions to each of the above-mentioned errors individually. 
1) Fixes For A Connection Error in Coin Master
The first coin master problem that we have is a Connection error. How to solve this? There is something wrong with your internet connection that is causing these errors. So, you have to find that out and then fix it. You may also be having poor internet signals on your network. 
So, try to turn off the flight mood for some time, turn it off again and then restart the game. The problem would be fixed. If it still persists, then you can switch your internet connection to another network or wifi connection to see whether the issue is with your internet connection or not. If the issue is with the internet connection, then you simply need to change it.
2) The Coin Master Game Isn't Launching. Fixes
These tweaks will eliminate the most common issues, such as in-app glitches or software-related issues that could have prevented the app's launch.
a) Force Stop/End the app
Unclosed apps or services in the background could have hampered Coin Master. It may have been prevented from loading because of this. In order to rule this out, you can close all open apps in the Recents tab. On the Home screen, tap on the Recent key (3 lines). 
This will display the cards for the running apps. Stop these apps by tapping the End All button. To force-stop Coin Master, you may also need to close any other apps. It is necessary to force-stop Coin Master if it is stuck after opening.
The Method
Head over to the settings of your Android phone.
Click on the "Apps" option.
Choose Coin Master from the list. To view all open apps on your device, select the option "See all" if Coin Master is not visible.
Tap the Force Stop command on the App Info screen for Coin Master.
If prompted, read the warning message, then tap OK to confirm.
b) Restart Your Device
It is inevitable that mobile devices will experience random system glitches. Apps can become unresponsive as a result. You can solve this problem by restarting your device. There are many ways to fix system problems, including problems with in-app features.
The Method
Turn off your device for approximately 1 minute, then turn it on again.
Wait for the internet connection to reconnect. Once it has stabilized, restart Coin Master to see if it is working.
c) Clear The Coin Master Cache And Data
You may also experience problems if temporary files stored as cache or residual data become corrupted in the app. An app's cache and data should be cleared.
When you clear the cache, all temporary files, and corrupted bits will be removed, including those that may have caused the app to not load. All data associated with the app, including login credentials, game stats, and databases, will be permanently erased when you clear data. You will have to enter your credentials to sign in.
If you would like to try out this tweak, just follow these instructions:
The Method
Go to the settings of your phone.
Click on the "Apps" option.
Choose Coin Master from the list of applications.
Tap Storage on the App Details Screen.
Tap Clear Cache to clear temporary files in the Coin Master app.
Tap Clear data, followed by OK on the pop-up menu, to erase all temporary app data, including any malformed data fragments that are creating in-app bugs.
Restart the phone after wiping the cache and data. Consult Coin Master to determine whether the issue has been resolved.
d) Install any pending updates
To fix bugs or malware, app developers release updates that include new features and bug patches. Unless you want your device to do it automatically, you must manually update your apps. Android 11 works like this:
The Method
Head over to the play store on your phone.
From the Play Store menu, select your profile icon.
Choose the Manage applications and devices option.
Then, select Updates available to display apps that have updates available.
Click on Master and then tap the Edit button.
You can simultaneously update multiple updates by tapping the Update all button.
It is possible to make a device more stable by installing firmware updates for it.
In order to check for firmware upgrades, visit www.Android11.com. Tap Settings, then choose Software Update.
Wait for your device to check for updates, then follow the instructions on the screen to continue.
After installing updates, reboot your device to ensure any system changes or fix patches have been applied properly.
e) Reset Network Settings On The Device
It is possible to resolve network-related problems by resetting the network settings. During the reset, all network settings will be erased, including Wi-Fi networks, Bluetooth settings, and cellular data settings. Resetting the network will also correct any invalid configurations that may have caused network instability. The reset will restore all network settings to their defaults. Therefore, you'll need to set up Wi-Fi and connect to the internet as if it were the first time.
The Method
To open the Settings app, tap on the Gear icon on the home screen or on the Apps screen.
Tap General management from the Settings menu.
To proceed, tap Reset.
Choose the option to reset network settings.
To confirm, read the warning prompt and then tap Reset twice.
Your coin master is now reset.  After the reset, the phone reboots.
Wait until the reboot is complete. When you are online again, you can connect to your Wi-Fi network.
FAQS
Conclusion
Now you know about all of the coin master problems and their solutions. There might be other similar issues as well that we didn't mention in this article, but the reasons and fixes would be the same for them. Test any method in this article to see if it resolves the issue. But still, if you're not able to fix the issue, you can simply put it down in the comment section and we'd help you to solve it.
Deniz Hakan is a Pro-Gamer. He always spends most of his time playing games. Therefore, He knows which games are in trending in the world and which are coming in near future.
Deniz Hakan is a writer at Technob.net. He writes about the games which are mostly being played and which will take over the world in future.